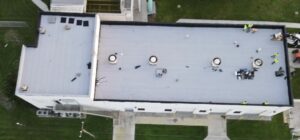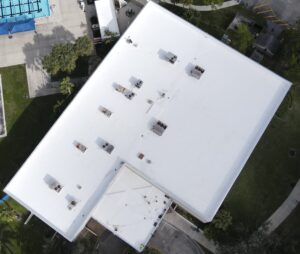 Annual Maintenance
Re-roofing can be expensive. This is why annual maintenance is important. Commercial roof warranties require annual maintenance. Most Insurance policies for commercial roofs require annual maintenance! 
Your claim can be denied if annual maintenance has not been done or verified by a licensed roofer. When you buy a car, you do oil changes. Essentially, annual maintenance is your roofs oil change. If you leave your roof unchecked or are not maintained over time your roof will begin to fail. And in the South we know as the weather gets worse and the sun bakes your roof down and dries it out, it becomes more and more rigid and begins to fail. We know the signs roofs exhibit before they fail. We can get your roof in the best possible situation/shape when the storms hit. Limit your liability today by clicking on the Free Inspection button and schedule a FREE inspection today! Ask us about our Annual Maintenance plans today.
Roof Repair
Our Goal, our Job, our bottom line, is to protect our client's/customer's assets. Period, nothing else! We do this by inspecting your roofs and delivering recommendations to save and extend the life of your roof by making a repair. We understand roofs are expensive and not all roofs have reached their life expectancy and can be professionally repaired to reach that expectancy. By starting small and solving a problem, we earn your trust, and keep you dry. Let us start this process by delivering a game plan to repair your roof today! 
We offer Emergency leak services for when time is of the essence as well.
Roof Coatings
With our customer's financial interest in mind as well as protecting their assets as a certified installer for several distributers we offer many types of roof coatings such as: silicon, acrylic, asphalt/emulsion, polyurethane, and elastomeric and the knowledge of when and where to use these. Roof coatings are used to revive your roof and prolong the useful service life at a fraction of the cost of a full roof replacement. We do this with a new coating option to give you some added time to save for a new roof. We understand roofs are not cheap and they protect your homes and workplace. By allowing you added time to save up we keep you protected and save you THOUSANDS TO HUNDREDS OF THOUSANDS OF DOLLARS. Let us start this process by delivering a game plan to revive and extend the life of your roof!